Cuire chun Ceoil 23/5/2014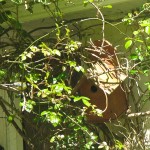 Clár ciúin simplí anocht taréis gleo na seachtaine. A nice quite simple program tonight after the week's noise. Ná dearúd- Sean O Riada Gold Medal 2014-Fiddle now open to all-entry via www.  Comortas nua oscailte do fidiléirí anois. 2014.  7-9:00 on RnaG or online as per links below.
Cuire chun ceoil
  Forums, Competition,archives etc.   Prog can be heard for next 3 weeks at archive site below.
Logs for 732 here
Cláracha 4 seachtaine ansa thíos agus craoladh beo. 4 weeks prgs and live broadcasting here
Prog. available  online RnaG here.
RnaG/RTE eolas agus archives faoin gclár/info and archives re prog.