Cuire chun Ceoil 15/8/2014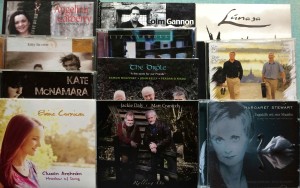 3 cd Nua/new cds. Elaine Cormican - Matt Crannitch & Jackie Daly - Margaret Stewart. Gach rath ar lucht Fleadh Ceoil an tseachtain seo. Seán O Riada Gold Medal 2014-Fiddle now open to all-entry via
www. 
Comortas nua oscailte do fidiléirí anois. 2014.  7-9:00 on RnaG or online as per links below.
Cuire chun ceoil
  Forums, Competition, archives etc.
Logs for 743 here
Cláracha 4 seachtaine ansa thíos agus craoladh beo. 4 weeks prgs and live broadcasting here
Prog. available  online RnaG here.
RnaG/RTE eolas agus archives faoin gclár/info and archives re prog.