Cuire chun Ceoil 10/1/2014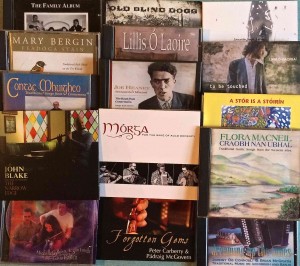 2014 faoi lá tseoil /2014 in full swing already. 2 cd nua/2 new cds. Cormac Begley an iomathoir anocht sa Comortas Bonn Oir Seán O Riada Gold Medal Competition tonight's competitor is Cormac Begley.  Details of final, Hotel special rates, tickets etc now available on site. 7-9:00 on RnaG or online as per links below.
Cuire chun ceoil
  Forums, Competition,archives etc.   Prog can be heard for next 3 weeks at archive site below.
Logs for 714 here
Cláracha 4 seachtaine ansa thíos agus craoladh beo. 4 weeks prgs and live broadcasting here
Prog. available  online RnaG here.
RnaG/RTE eolas agus archives faoin gclár/info and archives re prog.