Triúr Arís
Triúr Arís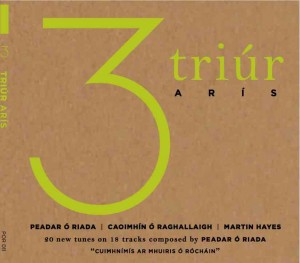 This recording has 20 new tunes on 18 tracks.
We recorded it in early December in Cúil Aodha using more or less the same set-up we used with our first cd.
The some of the first booklet pages can be seen below as is the track listing.
It is available from the 
Siopa here  or order here
PDFs of the Tunes  This page has all the tunes in PDF format for free downloading.